GNA Alum Kaci Grabowski publishes book
PENN STATE WILKES-BARRE- "You can do it. It doesn't matter how much or how little time you have — if you know everything or nothing. Write the words down. If nothing else, you can say you did this thing." These are the words of former GNA student Kaci Grabowski who has recently published her own book. 
Since she departed GNA, Kaci Grabowski took on the project of turning her personal journal entries into a publication. Kaci's book, Verite, is a collection of poetry that tells of events in her life and how she felt as she faced both high and low points.  
Kaci has always had a passion for writing, and she has kept a diary of personal anecdotes and thoughts that she one day contemplated turning into a book in which she would showcase her more poetic pieces. Since the book showcases her own life, she chose to name it Verite, the French word for truth, which is exactly what Kaci told in her writing. She even went so far as to say that telling the truth is the "bravest thing" that a person can do, for it can sometimes be tough to voice an opinion.
Her work contains a variety of messages, such as that there's no shame in being yourself, words and actions have power, and that anyone can publish their own novel. Kaci makes a point of embodying these themes, especially her statement that anyone can write a piece and put it out there. This is shown through the fact that Kaci self-published her own book through Amazon in July 2019, and she has complete ownership of it. Kaci said that she chose to publish through Amazon since it's free, and they will print the books upon the submission of orders. 
There were, of course, obstacles and struggles that came with writing her piece. One of these was the project of reworking all of her pieces so that they fit her standards and worked with her poetic approach. Kaci also said it was a difficult call as to how specific she should be with her wording, for she was originally unsure of the level of privacy that she should maintain. Even though she was plagued with these choices, Kaci said that it was the support of her friends and family that kept her going and pushed her to write and finish her book. One of these key people was her friend Vanessa, who encouraged Kaci and told her not to give up on her goal.
Kaci said that she took on this challenge with no expectations, and has no care as to whether five people buy it, or five million. She later stated, "It was less about what would happen, and more about making a decision to do something and follow through with it." Kaci isn't interested in forcing anyone to read her book, but thinks that someone can learn about poetry or her life if they choose to, for she wants to highlight both the good and the bad in life and show that there is not an equal balance of the two, so one must make the most of their situations and learn how to persevere when times get tough.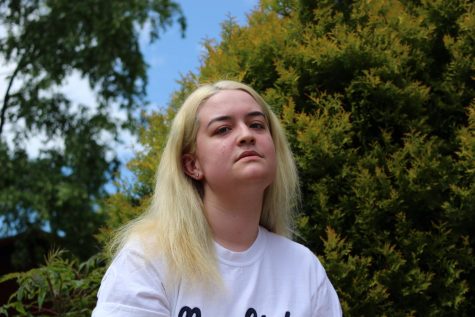 Though Kaci is unsure of her future plans, she would greatly enjoy obtaining a career that allows her to continue writing. She also acknowledged the possibility of her writing another book but said that the content, just like life, will change. However, she would like to put her words into poetry again if the opportunity presents itself.