2019-2020 GNA Homecoming schedule
GNA CAMPUS- The fall season is upon us, and with that, so comes the fall sports seasons as well. What better way to kick it off than Nanticoke's 2019-2020 homecoming event?
This year's homecoming week begins on Monday, September 16th and goes on until Friday, September 20th. The week will lead up to the pep rally and barrel burn ceremony on Thursday, September 19th, then the homecoming procession for a grand finale on Friday the 20th.
On behalf of the GNA Student Council and the senior class officers, the schedule is as follows:
Monday (9/16) – Meme Monday! Dress up as your favorite meme! Keep it funky, keep it fresh, keep it CLEAN!
Tuesday (9/17) – Tropical Tuesday! Instead of going away on vacation, bring the vacation to you! On Tuesday, wear some floral fits and get ready to enjoy a day in paradise.
Wednesday (9/18) – Way-back Wednesday! Have a blast to the past and get ready to party like it's 1999! Or '89, '79, '69, '59, or- you get the point!
Thursday (9/19) – Spirit Day! Wear your Spirit Week T-Shirt and class color gear to support your grade!
Seniors: Red
Juniors: Purple
Sophomores: Green
Freshmen: Blue
Faculty:

Black
Thursday Night –
5:00 – Pep rally and community event begins (at the football field)
~6:45 – Barrel burn ceremony
7:30 – Homecoming dance for students Grades 9 – 12 (in the high school cafeteria)
Friday (9/20) – Homecoming/Trojan Pride, Show some school spirit and flaunt some homecoming gear, or keep it simple and don your red, white, and blue!!!
5:45 – Homecoming parade begins in the football stadium
6:35 – Court is introduced
6:45 – Miss GNA is crowned
6:55 – National Anthem is played by the band
7:00 – Kickoff (v. Holy Redeemer)
About the Writer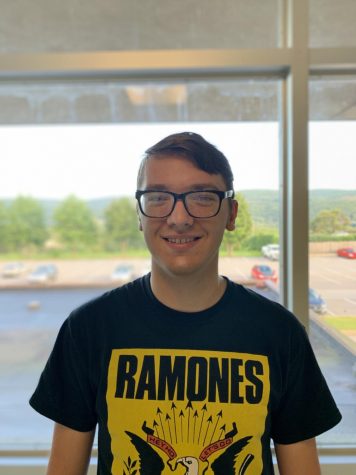 Lance Jenson, Student Writer
My name is Lance Jenson, and I am a senior at the Greater Nanticoke Area High School. While I have been around the school for quite some time, this is...