Online shopping vs in-store shopping
Hang on for a minute...we're trying to find some more stories you might like.
As of late, there has been a tremendous growing trend in online shopping, but is online shopping better than in-store shopping?
Through research, they both have pros and cons, but the choice is up to you for which is better. Many websites have the same opinions on the matter and many have different views.
According to thebalance.com, online shopping has plenty of pros, but with those pros also comes the cons. The following list is of all the pros of online shopping: the stores never closing, no long lines to wait in, saves you gas by not having to leave the comfort of your home, no parking hassles, no aggressive salespeople, you can see the reviews before you by said item, and the prices being lower.
Online stores never close and that means that you can order what you want online, even at three o'clock in the morning. Not having to leave your home can save you money by not using the gas in your car as gas prices are rising.  While parking is always a hassle going to any place by not leaving your house you are saving yourself from the hassle of remembering where you parked. There are also no aggressive salespeople to bother you while you are shopping. While online shopping, you can read reviews before you buy as well as look for potentially lower prices elsewhere.
As well as having many pros, thebalence.com also has a list of the cons. The following list is of all the cons of online shopping: you can not physically inspect the item or try it on, the item could be on back order, there is no way to know if every online store is legit or not, if you want to know more about the item or have an issue with it there is no one to talk to, and free products may increase the shipping prices.
Physically inspecting an item or trying it on is a huge part of the in-store shopping world, but with online you cannot do that. Sometimes an item online can have a back order since its in high demand. With shopping online comes much consequence, especially since you may not know whether or not the website is legit. While in-store shopping can be irritating with annoying salespeople, if you need to know information about the item you are purchasing or have a problem with the item you bought, they can tell you what you need to know or help you. Typically websites such as wish.com, sell free items, but that can rack up your shipping costs pretty fast.
According to sites.google.com, there are also pros and cons to traditional shopping. The following list is of the pros of traditional shopping: you can test the product, no internet required, no hackers or scammers, rip-off merchants can be easily detected compared to a scammer. The following list of the cons of traditional shopping: there are store hours set in place, you have to drive to these places, and not all stores have the same products.
With all of this being said, the choice is yours on which is better weather traditional (in-store) or online shopping.
Below are the links where much of the above information came from. Read on for further information: 
The Pros and Cons of Online Shopping
About the Contributors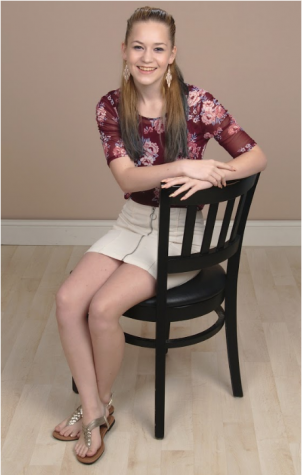 Brianna Stritzinger, Student Writer
My name is Brianna Stritzinger, and I'm a senior at Greater Nanticoke Area High School. This is my second year working on The GNA Insider.

I enjoy...