High school Spanish and French classes celebrate Foreign Language Week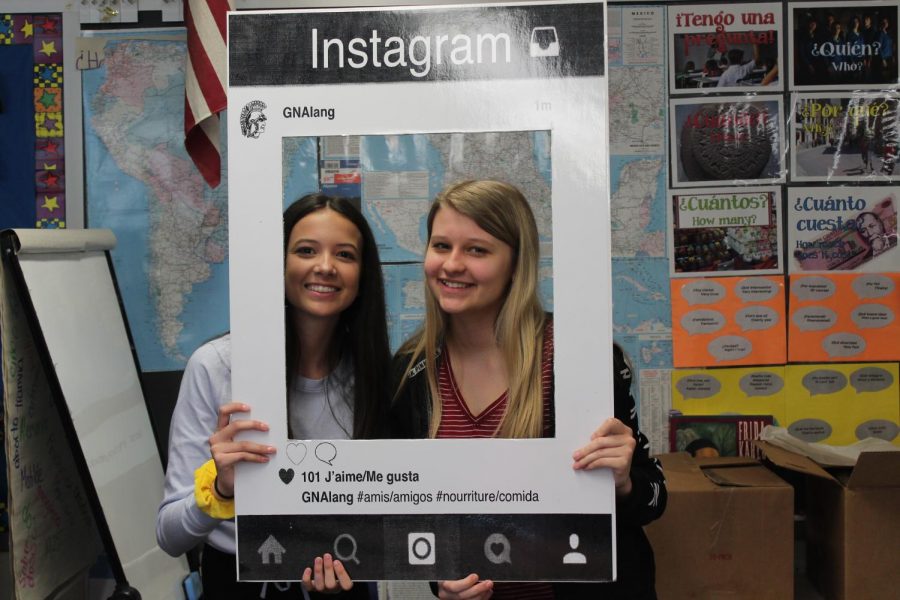 During one's high school years, many opportunities to step out of one's comfort zone are available, of which one of the most notable is learning a foreign language. At the Greater Nanticoke Area High School, students can take courses in Spanish and French, which, in addition to the learning experiences which they encompass, allow for pupils to participate in a week of activities related to foreign cultures, both in and out of school.
During this week-long period (known as Foreign Language Week), students partook in different enjoyable events on a daily basis. In 2019, the first day of the week consisted of a movie in French, where all French students spent the first three periods of the school day watching the movie in the auditorium. The second day was similar, although the movie was aimed at Spanish students and only members of the associated courses took part in watching it.
The third day of the week was, per tradition, the annual "food day." During this day, students were able to taste various foods and drinks associated with the areas which speak their respective languages of choice. While students are not required to taste the foods, they are greatly encouraged to indulge in them. Typically, the food day also includes an after-school banquet, whereby students who are actively learning a language can bring foods into a potluck-style event and intermingle delicacies with dancing, followed by a sporting competition between the two language classes in the gym on the following day. However, neither the banquet nor the "language Olympics" took place in the 2018-2019 school year as a regrettable consequence of low participation from the student body. Notwithstanding this, the Spanish and French teachers remain hopeful that in coming years, these enjoyable traditions and events will resume their consistent occurrence.
Both Mrs. Kelchner and Mrs. Harbaugh—the Spanish and French teachers, respectively—agreed to answer several questions regarding Foreign Language Week for The GNA Insider:
Mrs. Harbaugh:
Why is it important to learn a foreign language?
It is important to learn a foreign language because it helps us communicate better with different people and it boosts our cultural awareness.
What is your favorite part of foreign language week?
My favorite part of foreign language week is the foreign language banquet. It is a time for students of both French and Spanish to come together in a fun setting. I am hopeful that the banquet will take place next year. We had to cancel this year due to lack of student participation.
What do you hope the students will get out of foreign language week?
I hope they will see how much fun learning another language can be. I also hope that students will not shy away from foreign films. For some, the films we watch together in the auditorium may be the only experience they have with foreign films. 
Mrs. Kelchner:
Why is it important to learn a foreign language?
There are so many benefits to learning a second language that people might not realize. There are definitely economic benefits in life to someone who is bilingual. People who become nurses who know more than one language can have larger sign on bonuses than nurses who are monolingual. The same goes for adults who go into law enforcement. There are also definite personal benefits of learning another language. Learning another language can become enriching to anyone who decides to learn another language, and it opens up so many new doors in life. You can listen to more music by knowing another language, you can watch new movies, and you can talk to new people just by taking the time to learn a second language. 
What is your favorite part of foreign language week?
My favorite part of foreign language week is food day. This day is my favorite because everyone has the chance to take a risk and try something new, even if it is just a new soda flavor.
What do you hope the students will get out of foreign language week?
I hope they come to appreciate the fact that they know a second language and had fun learning it. I hope that they also have the chance to continue learning the language after high school.
Learning a foreign language can give one a tremendous advantage in university and employment, owing to the usefulness of foreign languages in studies and job interviews. The educators at the Greater Nanticoke Area School District hope that students will not hesitate to step outside of their comfort zones and learn other languages and that this decision—a well-made one, per the statements of most language-learners—serves them well in achieving their aspirations.
About the Writer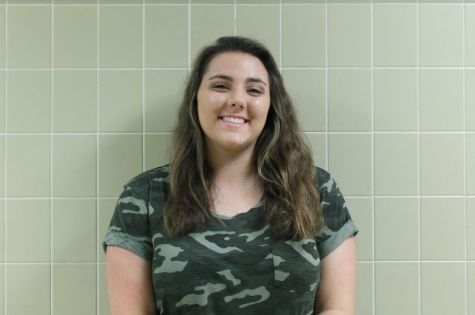 Deyonna Wood, Student Writer
My name is Deyonna Wood, and I am a junior at Greater Nanticoke Area High School and a writer for The GNA Insider.

I am currently in the Upward Bound...