Interact Club Kennedy reading
Hang on for a minute...we're trying to find some more stories you might like.

In the weeks leading up to any holiday, it seems that an air of overarching glee and cheer is inevitable and present without exception. In the weeks leading up to Christmas this is, of course, most observable, as carols and garlands and elf hats appear to be omnipresent; in the week preceding Halloween, objects which bear resemblance to magic or which hold the potential to frighten are accepted and loved (and even donned onto one's person as attire). In between these celebrations, however, lies a festivity which, while by no means forgotten, pales in comparison to the aforementioned revels—Thanksgiving. In schools, when compared to the Halloween, the holiday's recognition is somewhat muffled, for while there sparsely is a student (or teacher) who will refuse to indulge in the delicacies which comprise the feast that most prominently characterizes the celebration, the overwhelming presence of sugary delights during the October festivals appeases children's cravings more purely than meat and potatoes. In view of this, the Interact Club has put in an effort in order to make the days preceding Thanksgiving more memorable to younger students, and, on November 19 and 20, organized a reading in the Kennedy Early Childhood Center.
Such an endeavor was a first-time experience for the club—while a reading has been organized in a previous year for grades 4 and 5 in the Elementary Center, its scale was significantly smaller than that of the event described here, where over twenty members of the Interact Club participated in the activity. Spread out over two days, participants selected Thanksgiving-themed children's books and proceeded to the newly constructed school, where they were assigned in pairs to classrooms of grades K-2. There, the high school students read to their younger counterparts, and, where the teachers' schedules and plans permitted such, engaged in interactive activities with their audiences. These activities included asking the children questions regarding the books which they had been read, or coloring and enjoyable worksheets. In one notable example, the readers were permitted to play a part in several matches of alphabet-based Bingo with pupils of the kindergarten class.
The event was perceived to have passed successfully, with club members generally enjoying interacting with the younger grades and the K-2 students being in common delight from hearing their older counterparts' voices and listening to them in place of normal activities. Their partaking in various activities, as described above, was also a great source of amusement, and served as a quality pastime—a brief and pleasure-filled reprieve from the otherwise monotonous activities of the average school day. The club aspires to reintroduce this reading (perhaps in an even greater scope) in following years in an effort to once again reinvigorate younger students in the autumn.
About the Writer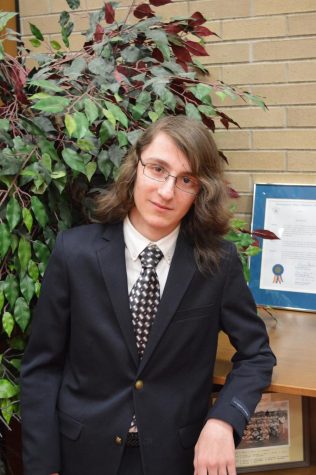 Daniel Shevchenko, Student Writer
My name is Daniel Shevchenko, and I am a sophomore at the Greater Nanticoke Area High School. I have lived in Nanticoke for six years, having moved here...