Did you know?
A brief history of your home town
Hang on for a minute...we're trying to find some more stories you might like.
Early History:
Nanticoke, as you many know, was named after an indigenous tribe who inhabited the Northeastern part of America. The tribe called themselves the Nentego, which is translated as "Tidewater People."
Wilkes-Barre was originally founded in the 1750s by a man named John Durkee. Once the small colonial settlement was established, he decided to call it Wyoming. The name was later changed to Wilkes-Barre in honor of John Wilkes and Isaac Barré, two British Parliament members who supported colonial America during the Revolutionary War.
Fort Wyoming was built in 1771 at what is now River Street in Wilkes-Barre. It was used as defense against low-grade warfare in 1776.
In July 1778, The Battle of Wyoming took place. The battle became known as the "surpassing horror of the American Revolution" because of the brutal and relentless acts of the Iroquois Confederation Warriors and their British allies. This bloody event was part of a larger land dispute. Settlers in Connecticut and Native Americans fought the settlers in Pennsylvania viciously over the land in the Wyoming Valley. The conflict resulted in Wilkes-Barre being included in Pennsylvania's Luzerne County. The same year, Wilkes-Barre was burned to the ground by the Native American and British forces who fought in The Battle of Wyoming (1778).
The Nanticoke Railway was built in 1861. The owners of the company also owned coal land along the railroad.
The Lackawanna Coal Mine opened in 1860 and is located in the Northern Anthracite Coal Field, one of the largest of four coal fields in Pennsylvania.
In 1866, other companies bought into Nanticoke Railway and added many extensions to the railroad. By 1889, the Nanticoke Railway spanned to over 106 miles and was connected to other railroads, allowing for easy transportation all over Pennsylvania and into New York.
Plank sidewalks were ordered to be built on Hanover Street in order for children to get to school in bad weather (1899).
Concrete City was built in 1911 to house a select few of DL&W's (Delaware, Lackawanna, and Wyoming Railroad Company) employees. It was then abandoned, only ten years after it was built, because of bathroom issues within the homes.
Cemetery street in Nanticoke was renamed Washington street in 1915.
Recent History:
Joe Biden, former US Vice President, was born in Scranton, PA in 1942.
John S. Fine, a Nanticoke Republican, was the third Wyoming Valley native to have served as governor (Retired 1955).
John F. Kennedy visited Nanticoke, Wilkes-Barre, and Scranton three years before his assassination (1960).
The Lackawanna Coal Mine operated for a century before closing in 1966.
The mine sat abandoned for several years before finally being stabilized and opened for tours in 1985.
The train station in Wilkes-Barre was abandoned by the coal industry in the 1970s and was later converted into a cocktail bar and hotel called "The Station." Now, however, it has been sold and remodeled.
The actor, Tim Ruddy, was born in Scranton, PA in 1972. He is known for his work playing Major Charles Marshall in the movie "Gettysburg" and for his work on NFL Monday Night Football.
Today, Nanticoke has a population of roughly 10,400 people, Wilkes-Barre has a population of 41,108 people, and Scranton has a population of 75,806 people.
About the Writer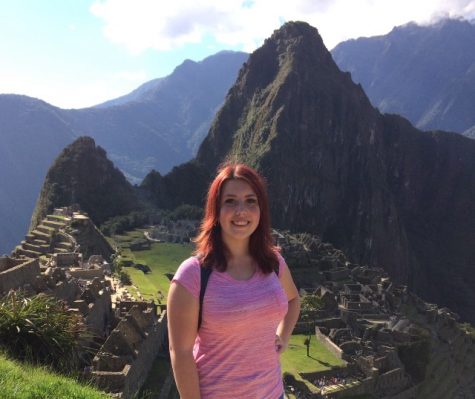 Madelyn Bugdonovitch, Student Writer
My name is Madelyn Rose Bugdonovitch, and I am a senior. I am currently attending college part-time along with high school through our school's Dual Enrollment...