2019 GNA Homecoming Court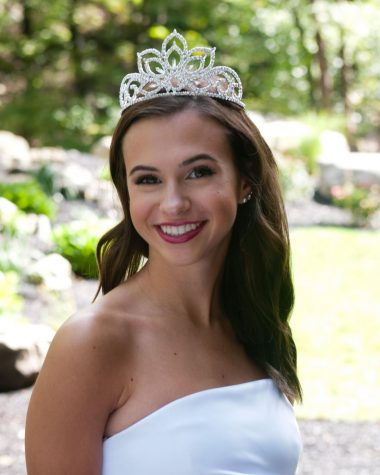 Daughter of Jennifer and Gerald Williams and escorted by Dylan Szychowski, Miss GNA Allison Williams of Plymouth, PA is a valuable member of the school society, participating in cheerleading and the Student Council. Post-graduation, she plans to attend Penn State University in Wilkes-Barre for one year, and then transfer to its main campus.
As a student at Nanticoke, Allison has developed many fond memories of her educational career, including "going to the football games, participating in the spirit games, and dressing up for spirit week." In addition, she has developed many personal connections to students and teachers alike, with her favorite instructor being Mr. Carey and her favorite class being Government with Mr. Stetz. It is these "teachers and students that [she] created unbreakable bonds with" that she "is going to miss most about high school," Allison says.
When asked what the most exciting aspect of being the homecoming queen is to her, she responded that she "is excited to represent [her] school and show school spirit in the best way possible."
Most people are not aware that one of Allison's greatest interests is paranormal activity and beings, including (but not limited to) ghosts and spirits. She claims that she "wishes she could study it in college because it's so interesting." This, in part, leads to her funniest memory as a student—Kyle Wolfer running around with a flag at the spirit games when she was in 8th grade.
As the queen of the homecoming court, Allison has advice to give to any girl who wishes to follow in her footsteps: "Be yourself! Don't be someone you're not for society to accept you!"
Congratulations to Allison Williams, the 2019 homecoming queen!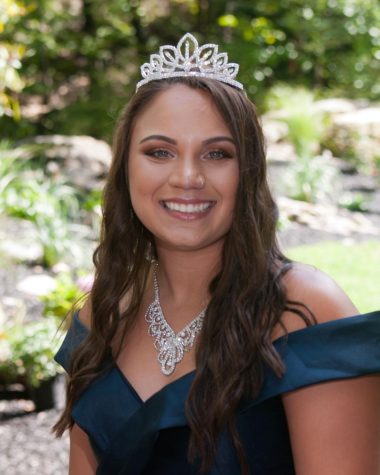 Daughter of Lynn and Chris King and escorted by Joseph Ammons, Katie King—a Nanticoke native—is an involved member of the school district, being a member of many extracurricular activities and sports such as field hockey, softball, National Honor Society, and Spanish Honor Society (along with its affiliated Spanish Club). After graduation, she intends to major in psychology, with and end goal of working as a forensic behavioral analyst.
Two of Katie's fondest memories of her years in high school are of class field trips and of the football games; the latter sets in stone her most loved location on the Nanticoke campus—the football field and stadium. In contrast to this, however, her vacation spot of choice is much more Southern, with the Bahamas achieving this leisurely honor. On a more educational level, her favorite teacher is Mr. Figlerski, and her favorite class is U.S. Government. She has noted that after leaving Nanticoke, she will most miss "Mr. Stetz' candy shop."
When asked what excites her most about being on the homecoming court, Katie responded with "being able to represent our school."
Throughout her life, she says that the most influential person in her world has been her father. "He pushes me past my limits and always wants me to succeed in everything I do," she remarks about him.
Congratulations to Katie King!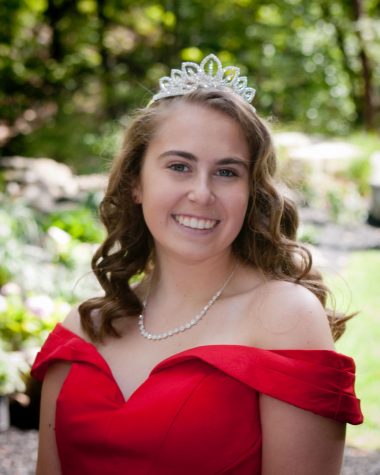 Daughter of Kathleen and David Duda and escorted by Trahjan Krupinski, Meghan Duda—also of Plymouth—is one of the most treasured seniors at GNA, with her extracurricular agenda including cheerleading, volleyball, Pennsylvania Junior Academy of Science (PJAS), the Science Olympiad, Envirothon and Student Council. She is also a senior class officer. This amount of scientific activities contributes to her desire to study in the fields of pre-med or Biomedical Engineering after graduation.
During her years at GNA, Meghan, like all students, has developed many cherished memories of the school; the most notable of these are her lunch conversations, the 2017 Spirit Games, and being a member of the district championship volleyball team two years in a row. She notes that her favorite class is AP Literature and the most amusing of her student memories is of walking down a hallway and seeing Haleigh Hendricks pushing Quan Lucci down said hallway in a wheelchair. Meghan says that she will miss "the teachers and the lunches" most after leaving high school.
When asked of the most exciting aspect of being on the homecoming court this year, she said that having pep rallies for students in the elementary schools is most thrilling for her.
To Meghan, the best location for a vacation is on the coast of New England; closer to home, the red cafeteria is, in correlation with her love for conversing there, her most adored spot on the Nanticoke campus. Over the course of her life, she has been most influenced by her brother who "graduated from his dream college and got the job he always wanted, and he always pushed [her] to excel."
Congratulations to Meghan Duda!