Movie reviews: October 2018
Hang on for a minute...we're trying to find some more stories you might like.

The month of October is a beautiful time of year for many of reasons. The leaves start changing colors, hoodie season comes into play, Halloween, etc. This month I have decided to do Halloween themed movies. Movies can take on any point of view if you allow your mind to explore the views of others because you can find a much deeper meaning within the movie itself.
Beetlejuice (1988)
1 hr. 33 min.
In Tim Burton's movie, Beetlejuice, the main characters, Barbara and Adam, are a happily married couple. Their neighbor, Jane, tries to sell Barbara and Adam's house while they are still alive. Suddenly, the couple crashes their car due to the dog on the bridge and they wake up dead, but they don't know it, yet. In the movie, the couple unleashes Beetlejuice and doesn't put him back, causing chaos throughout the rest of the movie.
The Nightmare before Christmas (1993)
1 hr 16 min.
The Nightmare before Christmas is a more well-known Tim Burton movie. During the course of the movie, Jack Skellington, the main character, is tired of only celebrating only one holiday, Halloween, and tries to take over another holiday, Christmas, but ultimately fails. It is hard to depict whether it's a Halloween movie or a Christmas movie due to the title and both holidays are involved throughout the course of the movie.
Coraline (2009)
1 hr. 40 min.
Coraline is a movie all about different perspectives. This movie shows that life has different perspectives for different people, such as being dark and depressing or bright and exciting. Coraline shows this by going between the two worlds. Throughout the movie Coraline has to choose which way she wants to live. Want to learn more? Well then watch the movie for yourself.
About the Writer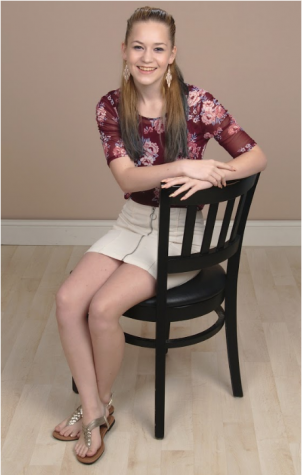 Brianna Stritzinger, Student Writer
My name is Brianna Stritzinger, and I'm a senior at Greater Nanticoke Area High School. This is my second year working on The GNA Insider.

I enjoy...