Harley LaRue: QuestBridge Prep Scholar
Hang on for a minute...we're trying to find some more stories you might like.
Not many people get into the QuestBridge College Prep Scholar program. QuestBridge is a program that supports first-generation, low income students throughout the college application process and helps them achieve admission into some of the nations most elite schools.
Over 11,600 students apply for the Prep program, however, only 3,986 students get selected.  QuestBridge has high standards for students who apply. SAT scores must be between 1310-1470. Also, students must maintain an average GPA of 3.9. 89% of students who are selected are in the top 10% of their class.
QuestBridge helps young students become the first in their family to attend a four year university. QuestBridge is partnered with highly selective colleges including but not limited to: M.I.T., University of Pennsylvania, and Brown University, just to name a few.
The GNA Insider had a chance to ask Harley some questions about QuestBridge:
Who helped you through the application process?
Honestly, without Miss. Jarman, the application would've probably never gotten finished. She helped me with the essays. It was some of the best advice I've gotten in my life.
How did you find out about QuestBridge?
If I'm being honest, it was through Brandon Karavitch getting into the QuestBridge College Match. I was instantly intrigued, wanting to do something like that for myself. Ms. Jarman approached me about the QuestBridge college prep application, and I was ecstatic.
Who inspired you to apply for QuestBridge?
Not necessarily who, but what. I've always had a desire to overcome my challenges and better myself, and I feel as if this feeling pushed me to strive for bigger and better things, QuestBridge being one of them. Ms. Jarman also helped with her kind words and encouragement along the way.

What does being accepted into QuestBridge mean to you? What benefits does it offer you?
It means the world to me. It means one step closer to become a successful college graduate. QuestBridge partner colleges will now recognize me as a strong potential applicant which will help me stand out among those who apply. QuestBridge will also send me tips and tricks to get ready for the National College Match that Brandon got in to. They also invited me to a National College Admissions Conference at Yale on July 1st in New Haven, Connecticut. Finally, they nominated me for all expense paid college visits to all of their partner colleges.
How long did the application process take?
About a month of hard work and dedication.
What summer programs did you apply for?
I applied for the summer program at the University of Chicago, but I never heard back from said college.
Does questbridge interfere with your College Prep at Franklin and Marshall this summer?
If I were to get into the University of Chicago, the dates would overlap. However, I don't believe there will be a problem this year.
About the Writer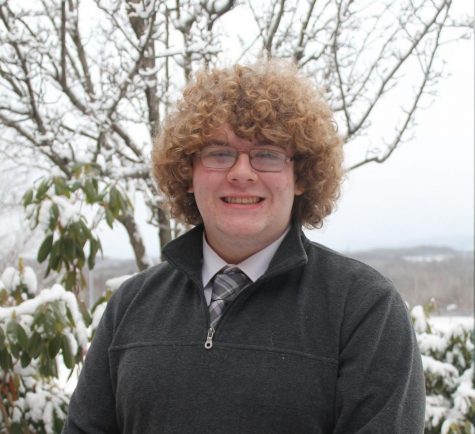 EJ Gill, Student Writer
My name is EJ Gill. I am a member of the Class of 2019 at Greater Nanticoke Area High School.  

I enjoy learning new things, being with friends, listening...