Display case: May
Hang on for a minute...we're trying to find some more stories you might like.

In an effort to strengthen the bond between Greater Nanticoke Area School District and the City of Nanticoke, Mr. Litch and Mrs. Scibek have reached out to the Nanticoke Historical Society to set up a display case in the main hallway. Each month the case will have a different themed display involving the history of Nanticoke.
Mr. Litch and Mrs. Scibek, after deciding on a theme, will reach out to Chet Zaremba of the Nanticoke Historical Society. Mr. Zaremba will then look into the Society's archives, and if a sufficient amount of artifacts fitting the theme are present, he will send them to the school to be a part of that months display.
This month, the theme is of two local baseball legends: Pete Gray and Steve Bilko. The following information on these two stars comes quoted directly from History of Nanticoke City and Newport Township by C. Charles Ciesla and the NAnticoke Historical Society:
[pg 214] Steve Bilko: Nanticoke's pride in its athletes swelled in the 1950's and 1960's mostly through the prowess of the late Steve Bilko. Steve, from Honey Pot, was born 1928 and died in 1978. He still holds the record in the Pacific Coast League for the most home runs in a season and was voted into their Hall of Fame in 2003. He wore the uniform of the St. Louis Cardinals, the Los Angeles Angels, the LA Dodgers, and the Chicago Cubs. Bilko signed with the Cardinals shortly after World War II. He played for several seasons in the International and in the Pacific Coast Leagues. St. Louis promoted him to the major leagues after hitting fifty-five homeruns and batting .360 in 1956. Later he was a member of the Angels in an expansion draft that stocked players for the Angels and for the Washington Senators; the latter was a forerunner to the present day Texas Rangers. He played from 1949 to 1962. Bilko claimed Nanticoke as his home throughout his professional career. Bilko is renowned for having struck two doubles in one inning for the Cardinals. His career batting average was .249 with 432 hits in 482 games; his fielding average was .992 with 3915 putouts. Steve's biography on a rare baseball card, lists him as being a huge first baseman, being 230 pounds and 6'1″, a feared long-ball hitter. Steve Bilko's sons, Steve and Tom, were also baseball, basketball, and football stars for GNA.
[pg 214] Pete Gray: In 1944 Pete Gray, the phenomenal one-armed (left-handed) outfielder of the Memphis Chicks was voted the most valuable player in the Southern Association. Born Peter Wyshner in 1915, he was from the Hanover section of Nanticoke and lost his arm in a childhood mishap. Several books have been written about him including "The One-Armed Wonder, Pete Gray," by Bill Kushatus. Pete achieved national fame for his ability to hit and catch as well as any professional player even though he only had one arm. he played in 77 games in 1945 for the St. Louis Browns. He compiled a .218 batting average with 51 hits; as an outfielder he made 162 putouts and had a .959 percentage. Pete Gray was the only one-armed playing in the history of Major League Baseball. His glove, specially made, is on display in the Major League Baseball Hall of Fame. Weighing 169lbs and Standing 6'1″, Pete was noted for his encouragement to amputees that lost arms and legs during the war and also for influencing children to participate in sports. He always had a kind word and an autograph for a kid. Pete died June 30, 2002 at the age of 87 and there is an effort to have a monument at the park in Nanticoke named in his honor. An official historical roadside marker to honor Pete Gray has already been approved by the Pennsylvania Historical Commission and will be located on Front Street in the Hanover section of Nanticoke.
May their memory and deeds forever inspire Trojans to excel on the field!
Photo credits to the talented Madelyn Bugdonovitch
About the Writer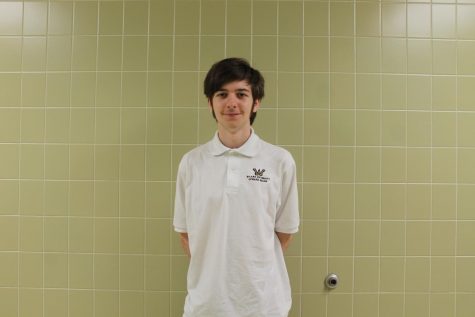 Liam Carcieri, Student Writer
My name is Liam Carcieri. This is my junior year and second year of writing for "The GNA Insider." I am a dual enrollment student and a member of the Upward...