2017-2018 Senior parade
Photos taken and shared by Codi Hornlein.
August 31, 2017

On August 29th, 2017, the senior class held its annual car decoration. This year's seniors spent some time brightening up their cars for their last first day of school.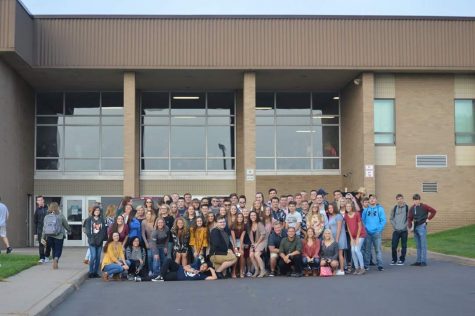 The GNA Senior class of 2018.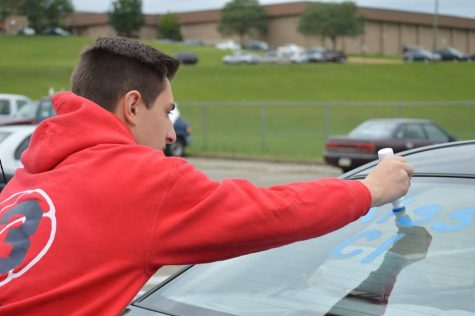 Carlos Castillo decorating his car for his senior parade.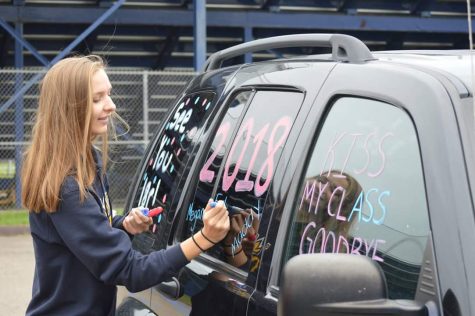 Pictured is Emily Scott, putting the finishing touches on her chariot for the parade.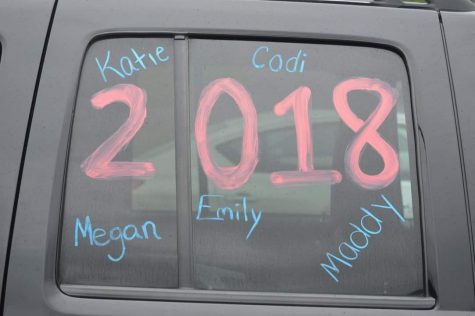 Dawson Hughes is pictured posing for the camera.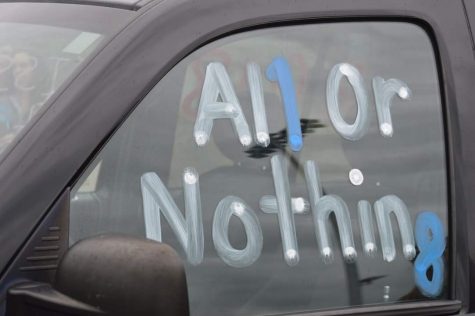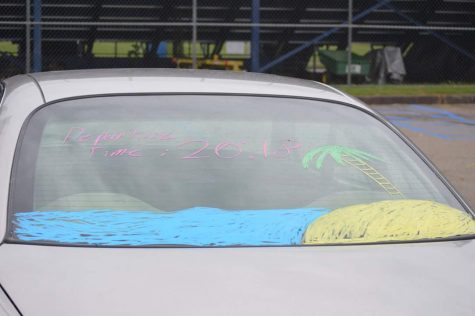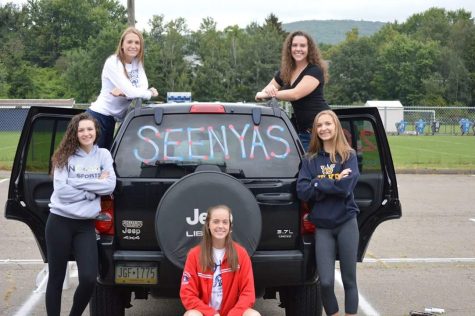 Pictured left to right: Codi Horlein, Katie Butczynski, Maddy Grilz, Megan Murphy, Emily Scott.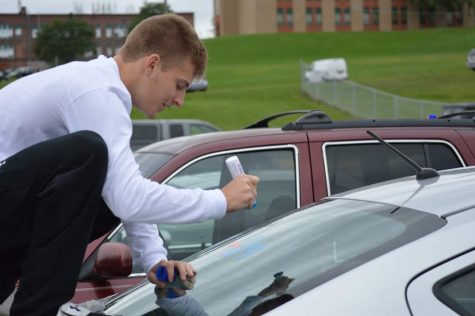 Mark Walters sitting on and decorating his car.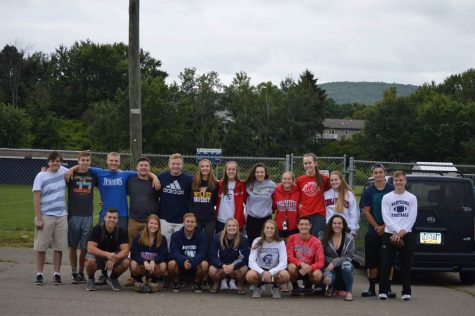 Pictured left to right: [top] Tyler Zaremba, Ian Dougherty, Kris Rrynkiewicz, Tyler Smith, John Guszak, Emily Scott, Maddy Grilz, Codi Hornlein, Lauren McHenry, Kasey Radginski, Ashlee Przywara, Matt Wrubel, Mark Walters, [bottom] Eric Jeffries, Taylor Zabrenski, Dawson Hughes, Miranda Bohn, Katie Butczynski, Carlos Castillo, Megan Murhpy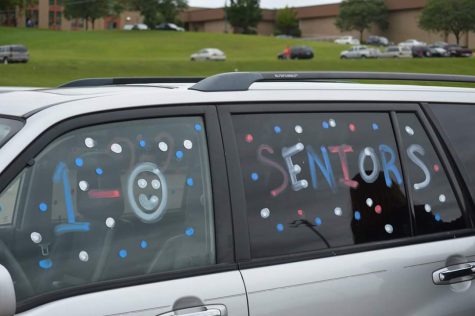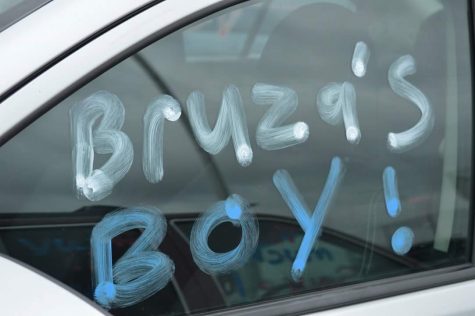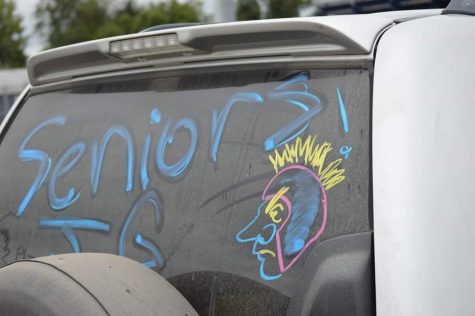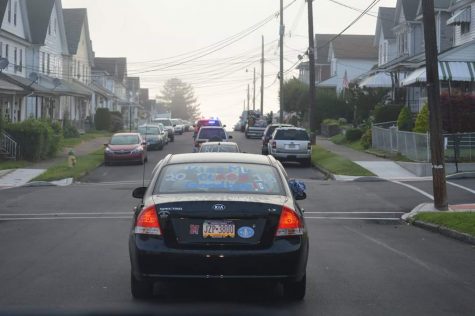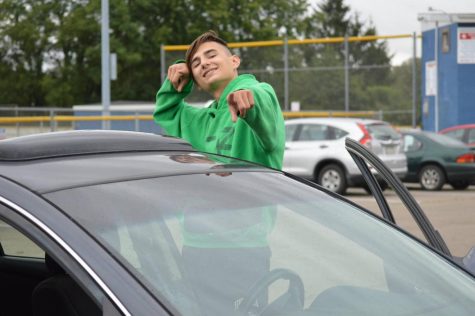 Stud Colin Higgs pointing at the camera.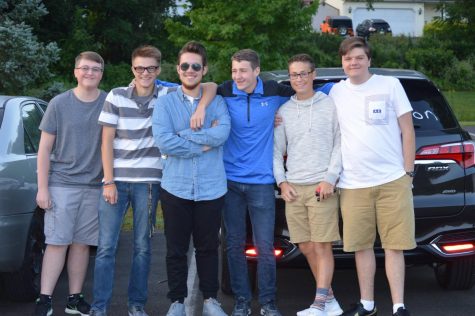 (pictured left to right) Devn Thomas, Christopher Thomas, Kyle Stratton, Justin Ostopick, Aaron Miller, Tyler Zaremba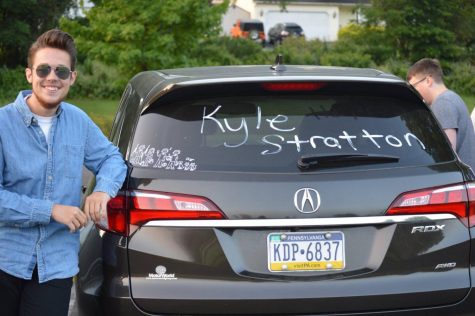 President Kyle Stratton with his new hair. Looking great!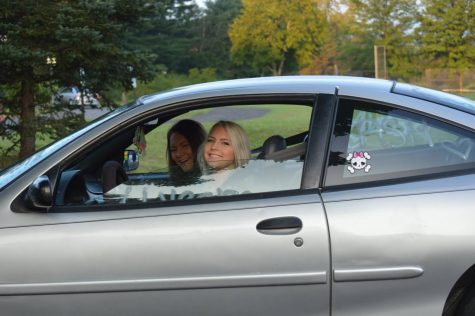 Ashlee Hules and Deona Luszak having a blast before the parade took off.
The GNA Insider would like to send out a huge thanks to Codi Hornlein for taking and sending us these photos to use on our site.