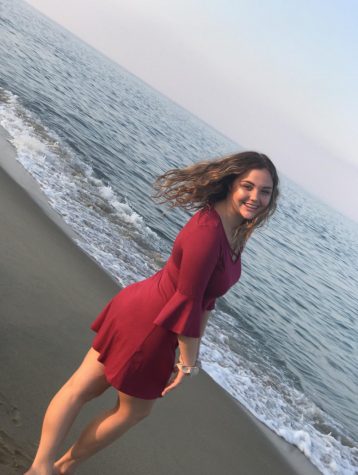 My name is Kyrstin Montgomery, and I am a sophomore at Greater Nanticoke Area. I have been attending this school for nine years now. I moved here in 2009, and I have been living in the same house since then.
I went to Bear Creek Charter School for kindergarten, and before that I went to Head Start. I have been playing softball since tee ball, and I played basketball for 8 years. I sang "You're Beautiful" by James Blunt in my parents wedding when I was three, and I have been singing ever since. Other sports I was in were football, soccer, cheerleading, and track. I was also in Girl Scouts for a few years.
This year I am interested in joining the swim team along with the Interact Club. Outside of school I go to Mixed Martial Arts in Larksville. Right now I do cardio kickboxing and I would like to continue doing it.
On the weekends or when I have free time, I like to hang out with my friends or my family, I like to go shopping. My favorite stores are Hollister, Pink, American Eagle, Aero, Zumiez, Journeys, Champs, Finish Line and Foot Locker.
After high school, I would like to attend Syracuse University, majoring in Counseling. I am also interested in attending Penn State, Michigan State, or Florida State University. When I graduate college, I would like to work in an office, helping kids/adults with the issues.
Kyrstin Montgomery, Student Writer
May 02, 2019
Apr 17, 2019

Is the military right for you?

(Story)

Apr 05, 2019

Middle school Earth Day cleanup

(Story)

Apr 01, 2019

Pennsylvania Free Enterprise Week

(Story)

Mar 25, 2019
Mar 19, 2019

Saint Patty's Day Dance

(Story)

Mar 11, 2019
Mar 05, 2019

Team Nina T-shirt Sale

(Story)

Feb 21, 2019
Nov 09, 2018

2018 door decorating contest

(Story)

Oct 12, 2018

2019 GNA Homecoming Court

(Story)