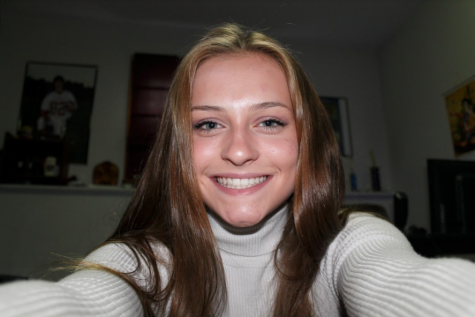 My name is Jasmyne Morgans, and I am a currently a junior. I moved to Nanticoke from Wilkes-Barre and I've been apart of GNA for eight years now.
This is my first year being a part of
The GNA Insider. 
You may often see me around the school taking pictures because I am one of
The GNA Insider'
s photographers. So far my experience of
The GNA Insider
 is great, and I really enjoy writing.
My hobbies include having fun, dreaming big, and dancing around. I would love to eventually travel to as many places as I can.  I believe that in life you should try to do as much as you can and always stay original!
Jasmyne Morgans, Student Writer
May 30, 2019

2019 skin care routine & products

(Story)

May 16, 2019

National Poetry Month celebrated at GNA

(Story)

May 06, 2019

Old Master Copies bring classic pieces to life

(Story)

May 01, 2019

GNA hosts career fair

(Media)

Apr 17, 2019

Mr. Figs candle up-cycling

(Story)

Mar 15, 2019

Shane Repasky: District Champion

(Story)

Mar 11, 2019

Fashion INs & OUTs of 2019

(Story)

Feb 15, 2019

Kruczek gains acceptance into Division 1 hockey school

(Story)

Feb 07, 2019

GNA High School AP teachers and students hold flapjack fundraiser to cut costs

(Story)

Dec 21, 2018

Ice runs through his veins

(Story)

Dec 17, 2018
Dec 14, 2018

GNA High School, Winter '18

(Story)

Dec 06, 2018

A look into the world of entrepreneurs

(Story)

Nov 29, 2018

District chorus qualifications

(Story)

Nov 06, 2018

From GNA to Harvard: the journey of Ms. Jarman

(Story)

Oct 13, 2018

Spirit Week: Movie Monday

(Story)