World news week of 3/15/18
Hang on for a minute...we're trying to find some more stories you might like.

Secretary of State Rex Tillerson has been fired. Tillerson never quite meshed well with the President or his staff, so the firing hasn't been a big surprise for anyone- except for Tillerson himself and the White House staff.The, now former, Secretary of State found out about being fired when an aide showed him the President's announcement on Twitter! Just recently, a White House spokesman berated a reporter for suggesting that there was a rift between Tillerson and President Trump, but apparently the correction was premature. Tillerson is being replaced by Mike Pompeo, former Tea Party congressman and current Director of the CIA.
The German Parliament has confirmed that Angela Merkel will serve as Chancellor for a fourth consecutive term despite a shaky and split election. Merkel's tenure in this office is historically long. Her election this time around wasn't exactly solid, and as such her political party, the Christian Democratic Union of Germany, must form a coalition government with some of the other parties. Germany has a multi-party system which means that at one time, no singular party is capable of controlling the legislative process. This forces the party which wins the election to form a "coalition government," which is a compromise between the winning party and other parties to support certain pieces of legislation. This is a very common thing to happen in Parliamentary systems such as those in Germany and notably the UK.
He came into this world on the 300th anniversary of the death of Galileo Galilei and he left it on the birthday of Albert Einstein. Stephen Hawking was considered to be one of, if not the greatest scientist of our time. Born in 1942, Hawking was diagnosed with ALS at a young age and wasn't projected to live for more than a handful years afterwards, but he survived until 2018 and in that time accomplished much. Asides from publishing revolutionary work in the quantum gravity and general relativity field,  Hawking also served as Lucasian Professor of Mathematics at the University of Cambridge, a position once held by Isaac Newton. He was also awarded the Presidential Medal of Freedom, the highest civilian medal available in the United States, by President Barack Obama, despite not being a U.S. Citizen.
About the Writer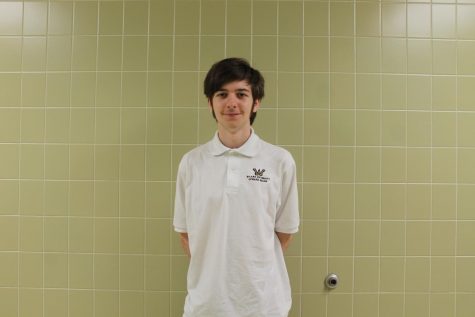 Liam Carcieri, Student Writer
My name is Liam Carcieri. This is my junior year and second year of writing for "The GNA Insider." I am a dual enrollment student and a member of the Upward Bound program. I do fencing, love to study history, and enjoy listening to classical music. I hope that I, and my articles, can live...