Senior Profiles: Destiny Geahr
Hang on for a minute...we're trying to find some more stories you might like.

Do you have a nickname? If so, what is it?
Yes, I actually completely hate my name. My nickname is Dez.
Senior quote?
"We are born in one day. We die in one day. We can change in one day. And we can fall in love in one day. Anything can happen in just one day."
What song would define you and why?
The bleeding by Five Finger Death Punch. It defines me because even though all of the trauma I've been through, I still stand strong and beautiful. 
If you could have any superpower, what would it be and why?
I would love to be able to run fast so I wouldn't have to worry about being late anywhere.
What's your most embarrassing in-school memory? What happened and did you learn anything from it?
My most embarrassing memory was when Mr.Litch tied my chair to the blinds so that they stay down and I raised my hand in class and asked why I'm tied alone in the back of class.
You can bring any three of your classmates on a cross-country road trip in your car: who would you choose and why?
I would choose Selena Schmidt, Brandon Ellersick, and Jasmin Hernandez because they are my top 3 best friends because I know I would have the best time of my life.
Describe your senior year in three words.
Passionate, motivational, successful
Which subject do you think prepares you most for life after high school? Why?
I think math helps me prepare for life by helping me figure out budgeting and learning the costs and balances of my personal finances.
Where do you see yourself in 10 years?
I see myself as a mom of 3 kids and a professional cosmetologist.
What college do you plan on attending to and what is your intended major? If not college, then what plans do you have for your life and your future?
Empire beauty school, cosmetology.
About the Writer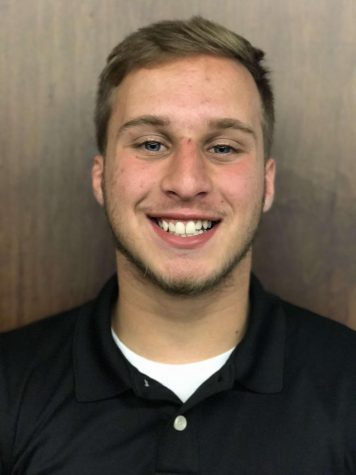 Dawson Hughes, Student Writer
My name is Dawson Hughes and I am a senior at Nanticoke Area High School. My favorite things to do in my spare time involve being active, eating good food, playing video games, listening to music, reading, writing, doing photography, learning new things, and spending time with my family and friends. I have an older...