World news 1/29/17
Hang on for a minute...we're trying to find some more stories you might like.

The Taliban have claimed responsibility for a recent suicide bombing in Kabul, Afghanistan. The bomber drove an ambulance up to a checkpoint near the European Union consulate and set off their explosives. The resulting blast killed a minimum of 95 people and injured a further 158. Most of the casualties were civilians but there were also military personnel caught in the blast.
On the evening of Tuesday, January 30th, the President of the United States, Donald Trump, gave his first "State of the Union" address. In the address, the President boasted creating 2.4 million new jobs and about rising wages and a "45-year low" for unemployment (the President specifically mentioned African American and Hispanic unemployment here). He also brought attention to lowered tax rates and the repeal of "Obamacare" Mr. Trump mentioned a decrease in business tax rates from 35 to 21 percent, claiming that this move will lead to an increase of average family income by over $4,000 dollars. The President made new promises, such as expanding and refurbishing infrastructure and further immigration reform. He also reflected upon past achievements of the nation and certain distinguishable citizens.
A train carrying congressmen of the Republican party crashed into a garbage truck in West Virginia. The congressmen were on their way to a legislative retreat in West Virginia when the collision took place. One person, Christopher Foley, a passenger on the garbage truck, died on the scene. According to Representative Phil Roe (R-Tenn), who happens to be a doctor as well, Foley died instantaneously.  The two others in the truck were seriously injured. Aboard the train, two crew members and three passengers, including Representative Chuck Fleischmann (R-Tenn), were injured. The legislative retreat will continue as scheduled, albeit with added security and a prayer session for those who suffered injuries.
About the Writer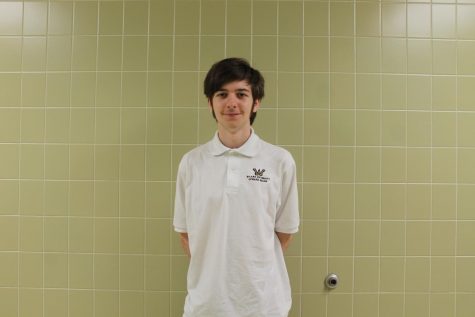 Liam Carcieri, Student Writer
My name is Liam Carcieri. This is my junior year and second year of writing for "The GNA Insider." I am a dual enrollment student and a member of the Upward Bound program. I do fencing, love to study history, and enjoy listening to classical music. I hope that I, and my articles, can live...