Movie reviews: January 2018
Hang on for a minute...we're trying to find some more stories you might like.

This month, as I have been struggling to find strength in doing school work, taking my driver's test for the second time, and finding another job, I chose to make the movie reviews about people who have a lot of strength and courage to keep pushing through the tough times, achieving things they never thought they were capable of achieving.                                                                                                                                             
Mulan (1998)                                                                                                                                        Did you know Mulan took 5 years to complete? This movie shows everyone that men and women can do the same things with the same strength by having Mulan disguise as a man in China's army. Many women feel as if they are degraded because it feels like men get more honor, higher pay, and have always had a voice. Mulan need a total of 700 animators, artists, and technicians to complete the movie. This movie has been so inspiring to so many women. Even though this movie is supposed to be for kids, watching it as a high school student, I have found inspiration within the movie. The movie was such a hit that they had made a sequel.
Mulan II (2004)                                                                                                                                 
This movie brings back La Mulan, General Li Shang, Mushu, Cri-Kee, Chien-Po, Ling, and Yao for another adventure. This time they are not fighting to save China, but they are saving China by bringing the three princesses to Qui Gong, China for an arranged marriage with the princes. Along the way Mushu wrecks the relationship between  La Mulan and General Li Shang. Does Mushu reunite the couple and set the princesses free or does he destroy it all for good?  
My All American (2015)                                                                                                                           
This movie is based on a true story about a Texas Longhorn football player by the name of Freddie Steinmark. Freddie Steinmark played safety. The movie was based off of the novel Courage Beyond the Game: The Freddie Steinmark story by Jim Dent.  Freddie had won 'The game of the century', but after the victory a cancerous tumor was found in Steinmark's left thigh bone. The tumor had caused his leg to be amputated. Do you want to know more about the Freddie Steinmark story? Well you will just have to watch it yourself.
About the Writer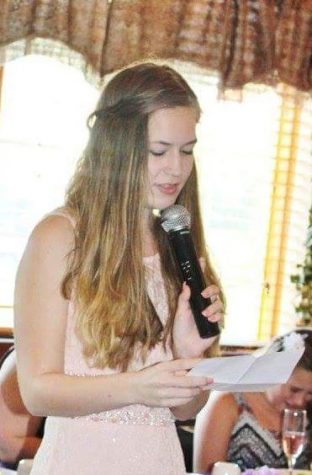 Brianna Stritzinger, Student Writer
My name is Brianna Stritzinger, and I am a junior here at Greater Nanticoke Area High School.  I am a creator, artist, and, most importantly, I am unique in my own way. I love to draw, write, take photographs, have fun and live my life to the fullest. I am into makeup and fashion.  My...