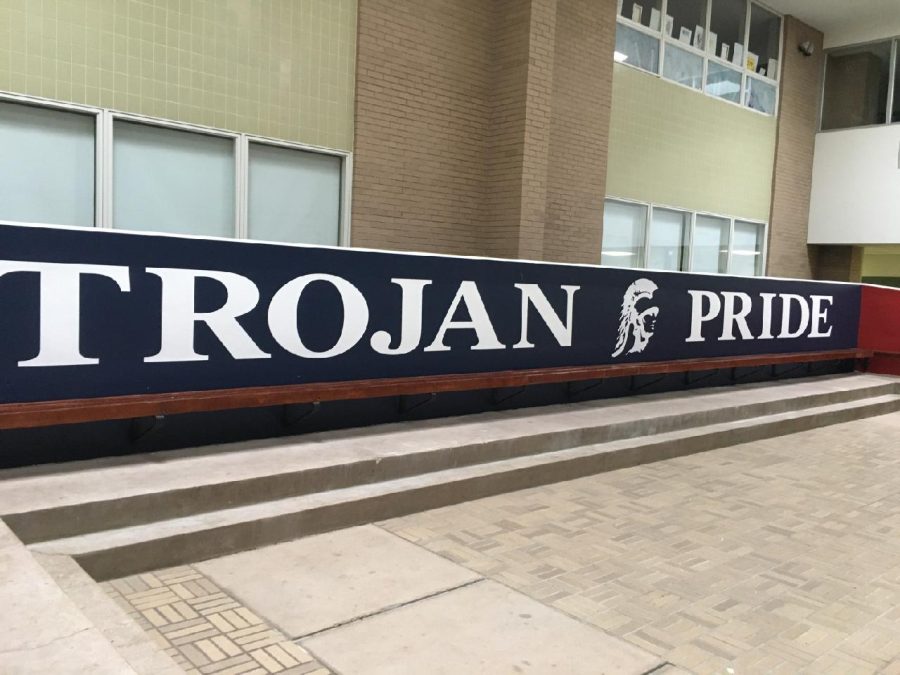 GNA CAMPUS – Anyone who's passed the courtyard any time between early spring and now must've noticed the work that had been going on there. A new paint job, refurnished benches, a working fountain, and some new varieties of dirt and sand to make the colors of GNA pop while it awaits the finishing touch – astroturf.
Chick-fil-A had reached out to the school, asking if we were interested in participating in a leadership project, a class they ran. Ms. Scibek asked Mrs. Pray to run the whole project through the National Honors Society, as the latter thought that there would be a group of kids within the society that would take interest in the project.
Chick-fil-A came in and began to do their thing: teaching kids to be leaders, and how to do all sorts of different things, which would be required of a leader. After all that was said and done, a project was to be completed by these students, and they came to Ms. Scibek looking for an idea to use in the project. She responded that she wanted to see the courtyard renovated, as it was something she wanted to see get done since she started being a principal here, 7 years ago. Another thing, in particular, she wanted to see working, was the fountain. The reaction to this idea was a seemingly unanimous enthusiasm from the students involved, and a team of 10-15 students embarked upon renovating the courtyard. Of course, it wasn't all smooth sailing, Ms. Scibek's idea and the team's idea for the courtyard clashed, and a compromise had to be reached before work could truly begin.
The end result of this entire operation is a revamped courtyard and a working fountain. The people leading the team of students were two seniors, Charles Casey and Braden Zaremba. Overall, the project was a huge success. The final stage of adding the turf has yet to be determined.