Nanticoke Historical Society offers items for display
Hang on for a minute...we're trying to find some more stories you might like.

In an effort to strengthen the bond between Greater Nanticoke Area School District and the City of Nanticoke, Mr. Litch and Mrs. Scibek have reached out to the Nanticoke Historical Society to set up a display case in the main hallway. Each month the case will have a different themed display involving the history of Nanticoke.
Mr. Litch and Mrs. Scibek, after deciding on a theme, will reach out to Chet Zaremba of the Nanticoke Historical Society. Mr. Zaremba will then look into the Society's archives, and if a sufficient amount of artifacts fitting the theme are present, he will send them to the school to be a part of that months display.
The month of October's theme is focused on the history of the Greater Nanticoke Area School District. With artifacts dating back to the 1920s, this display reaches far into the history of our local football success. In 1926, according to one item, Nanticoke prevailed over Berwick with a final score of 132-0! Prominent on the display, there are also two trophies which commemorate Nanticoke victories.
If you have any suggestions for a future theme, please go to Mr. Litch or Mrs. Scibek with your idea. Perhaps next month's display will be your idea!
About the Writer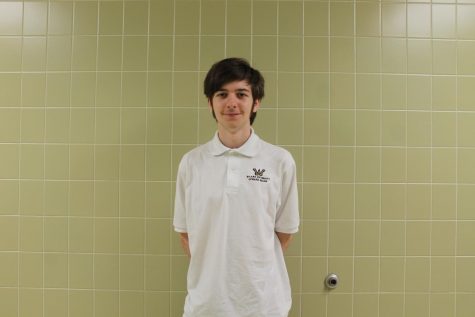 Liam Carcieri, Student Writer
My name is Liam Carcieri. This is my junior year and second year of writing for "The GNA Insider." I am a dual enrollment student and a member of the Upward Bound program. I do fencing, love to study history, and enjoy listening to classical music. I hope that I, and my articles, can live...