Ask Aevidum
DEAR ABBY: I'm a freshman in high school, and it's great. I've made a lot of new friends, but most of them are guys. For some reason, they think I'm this girly-girl type who doesn't like to get my hands dirty. When it's time to do something that involves lifting, they think they have to take over. If they ever saw me at home, they'd think I was a whole different person. How can I show to them I'm not a girly-girl while still being friends with them? — NO GIRLY-GIRL 
That's a real question posed to advice-guru Abby Van Buren. The "Dear Abby" advice column was founded in 1956 by a woman named Pauline Philips. Now, her daughter, Jeanne Phillips, legally owns the pen name and continues to post advice in the Dear Abby columns. But Dear Abby is centered more towards adults than it is for teenagers, and it isn't very easy to ask a stranger advice for our school, or our problems, either. But now, you don't have to ask Abby- you can ask Aevidum.
"Dear Aevidum" was started by the members of GNA's Aevidum group- a group dedicated to raising awareness about mental health.
Aevidum started in Lancaster County, Pennsylvania after a school tragically lost a student to suicide. Aevidum, which means, "I've got your back," is now a nationwide movement.
If you head over to the guidance office, you'll see a decorated black box that says "Aevidum advice box." Have a question? Just write it down on a slip of paper and drop it into the box. The Aevidum members will read your question, come up with an answer, and post it on The GNA Insider. It's completely anonymous!
Consider joining Aevidum at the next meeting. We're here to help, and you can help, too! Aevidum seeks to promote good mental health and support for those who feel as though they aren't in a good position, mentally. Nobody needs to feel alone, nobody wants to feel alone, because nobody is alone.
About the Writer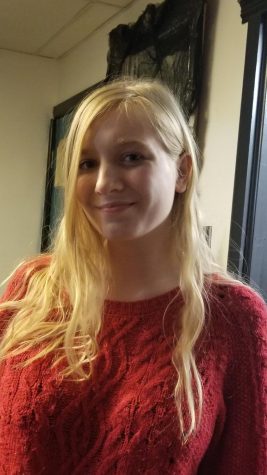 Morgan Burleigh, Student Writer
My name is Morgan Burleigh, and this is my senior year. After I graduate I plan to attend LCC, then I hope to get into West Chester University for Early...