Women rise together in 2020
On January 21st, 2017, thousands of women joined together in protest of the inauguration of Donald Trump. All over the world protests and marches were held, and almost 4.6 million people in the United States attended in support of gender equality and civil rights, according to an article written by Britannica.com. 
Speakers were from all sorts of walks of life: authors, filmmakers, politicians, kids, activists, actors, scholars, campaign managers, and presidents of many organizations, like Planned Parenthood. A five-year-old was even invited to speak on behalf of a letter she sent to Pope Francis!
Some topics that were discussed were women's rights, racial equality, healthcare reform, reproductive rights, LGBTQ rights, freedom of religion, and workers' rights, to name a few. And while their peaceful protest was led by women, and joined by the small fraction men, they faced scrutiny from both genders.
On January 21st, 2020, another march is scheduled to take place, in Wilkes-Barre, Pa.  It will start at 11 a.m. and end at 1 p.m. on January 18th. The scheduled speakers are Dr. Helen Davis, Jessica Rothchild, and Page Cognetti. There will be a performance by Jolly Logic and the NEPA Woman's Choir. But despite the name, women aren't the only group encouraged to show up. Those organizing the march say that anyone who feels ignored is welcome, too. A few major issues the march plans to tackle are gender expectations, women's roles in politics, equality, and women's rights.
Dr. Helen Davis is a professor of Women's Studies at Wilkes University, Jessica Rothchild is from Scranton City Council, and Paige Cognetti is Scranton's first female mayor of Scranton. Rothchild is the first person on City Council to openly be a part of the LGBTQ community. The march is co-hosted by NEPA NOW, Action Together, and Queer NEPA. Sabrina Hannon, founder of NEPA's chapter of the National Organization of Women, organized the march to make it easier for women who can't make it to Philadelphia, Allentown, or Pottstown. The event is completely free.
In the past, Wilkes-Barre has seen many protests and rallies take place, like the Women's March in 2019.
In 2018, Action Together NEPA and Move On organized the event protesting Trump's "zero tolerance" immigration policy.
In 2019, the nonprofit organization Crowd Pow Wow Proud rallied outside of Children and Youth Services, after they were (allegedly) contacting those with valid medical marijuana prescriptions.
June of 2019 saw multiple rallies held for the LGBTQ community, for awareness, and rights. They were also held in commemoration of the 50th anniversary of the Stonewall Riots.
In September, that same year, at the Luzerne County Courthouse, NOW NEPA and Action Together NEPA sponsored a rally for reproductive rights. Speakers included the president and CEO of Planned Parenthood Keystone, and the vice president of Wilkes-Barre branch of the NAACP.
About the Writer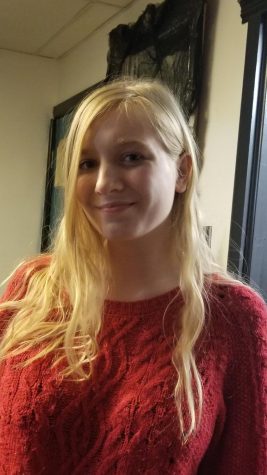 Morgan Burleigh, Student Writer
My name is Morgan Burleigh, and this is my senior year. After I graduate I plan to attend LCC, then I hope to get into West Chester University for Early...