Movies coming out April 26th
Hang on for a minute...we're trying to find some more stories you might like.

Avengers Endgame- "Adrift in space with no food or water, Tony Stark sends a message to Pepper Potts as his oxygen supply starts to dwindle. Meanwhile, the remaining Avengers — Thor, Black Widow, Captain America, and Bruce Banner — must figure out a way to bring back their vanquished allies for an epic showdown with Thanos — the evil demigod who decimated the planet and the universe."
Little Woods- "In North Dakota, two estranged sisters are driven to extremes when their mother dies, leaving them with one week to pay back her mortgage."
The White Crow- "Young Rudolf Nureyev becomes a top ballet dancer in Russia, but a life-changing visit to Paris soon makes him seek asylum in France."
Body at Brighton Rock- "Wendy, a part-time summer employee at a mountainous state park, takes on a rough trail assignment at the end of the season, trying to prove to her friends that she's capable enough to do the job. When she takes a wrong turn and ends up deep in the backcountry, she stumbles upon what might be a potential crime scene. Stuck with no communication after losing her radio and with orders to guard the site, Wendy must fight the urge to run."
I Tapped the Devil- "Hoping for a joyful family reunion, Matt and his wife pay a surprise visit to the home of his estranged brother, Steve, to celebrate Christmas. To their shock, they soon learn that Steve has a hostage in his basement — a man he claims is the devil."
J.T Leroy- "A young woman named Savannah Knoop spends six years pretending to be the celebrated author JT LeRoy, the made-up literary persona of her sister-in-law."
All the movies listed can be found on Rotten Tomatoes or Fandango.
About the Writer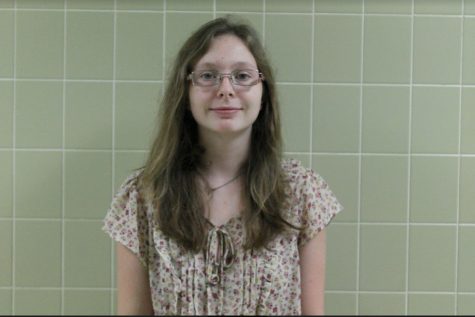 Madison Cramer, Student Writer
My name is Madison Cramer, and this is my junior year. I was born and raised here in Nanticoke, PA. I am the youngest of three siblings who live in Catawissa,...