Quizbowl team competes in local tournament
Hang on for a minute...we're trying to find some more stories you might like.

As the residents of Nanticoke slept in on the peaceful Saturday of April 13, a competitive spirit raged in the minds of the Nanticoke Quizbowl team, which traveled to Berwick in order to compete against other trivia-loving student groups of local school districts in a regional championship.
Several times per school year, Nanticoke's Quizbowl team—a small organization of nine students who are invested in absorbing swaths of random yet captivating information about the world, be it related to history, science, sports, or anything else—participates in competitions against other school districts in order to prove its members' prowess at learning such facts. In February 2019, the team attended the regional History Bowl, with senior team member Noah Krubitzer meriting a 1st place team victory against Wyoming Area and qualifying it for a national history-based competition in Washington, D.C. On this occasion, new and experienced players alike—with one freshman, one sophomore, and four juniors taking part in the event—partook in a match against teams from Delaware Valley, Montgomery, Wallenpaupack, Lakeland, and Berwick school districts, with the two groups sent by Nanticoke placing 2nd and 6th in the overall championship. Out of 48 individual participants, the Nanticoke representatives ranked as follows:
Gabriel Jenceleski, 3rd place
Daniel Shevchenko, 5th place
Andrew Stratton, 15th place
Christopher Cabonilas, 18th place
Lance Jenson, 21st place
Maya Davison, 38th place
The GNA Insider congratulates the participating students on their successes in the event and wishes them the same in future tournaments.
About the Writer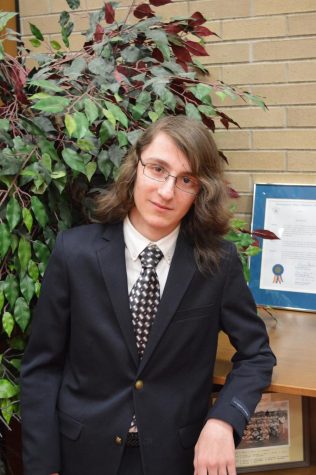 Daniel Shevchenko, Student Writer
My name is Daniel Shevchenko, and I am a sophomore at the Greater Nanticoke Area High School. I have lived in Nanticoke for six years, having moved here...