10 minutes with a Trojan: Gabe Jenceleski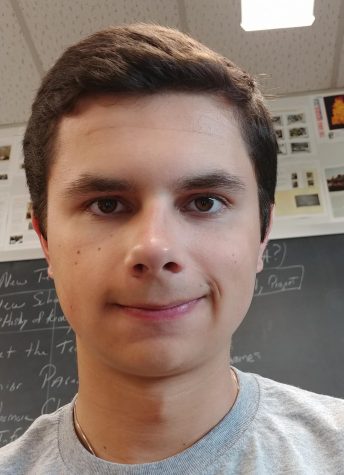 Hang on for a minute...we're trying to find some more stories you might like.

Name: Gabe Jenceleski.
Grade: 11th.
What activities, clubs, or sports are you involved in at GNA?
I'm a member of the Drama Group, marching band, concert and jazz band, chorus, PJAs, class office, AP, Quiz Bowl, History Bowl, and Journalism.
Do you plan on attending college? If so, what is your dream college?
Definitely, and my ideal University is probably Mansfield University.
What is your dream job?
Teaching music as a professor as well as composing music for movies and television.
What do you like to do in your free time?
When I have free time, I enjoy watching F1, working on projects, and playing music.
Do you have a job? If so, where do you work?
Yes, I am working at Village Pet Supply in Hanover.
If you could travel anywhere in the world, where would you go?
Probably would want to go to Germany, or visit most of Europe.
Where is the most interesting place you have ever traveled to?
Toronto in Canada, It's just a cool place.
If you could have dinner with any famous person, who would it be and why?
Probably with Michael Giacchino, a famous composer, just to ask about his music.
What is your favorite restaurant? What is your favorite thing to order there?
The Pilot House in Cape May, NJ. The best dish is the crab sandwich.
What is a class or activity you wish they offered at GNA?
I wish we had a tennis team, I'd join in a heartbeat.
If you could have one superpower, what would it be?
Ability to freeze time, it would just be cool.
How would you spend your ideal weekend?
Asleep.
Do you put the cereal or the milk in the bowl first?
Cereal… I don't understand why people do it the other way.
What are your biggest pet peeves?
People not telling me things, when there's something wrong.
What song do you currently have on repeat?
Rock Lobster by The B52's.
If you had to eat the same food everyday, what would it be?
Salad wraps, mainly because they feel clean and filling to eat.
Where is your favorite place to be on the GNA campus?
Probably the band room. Easy to write music with all the equipment.
Who/what inspires you? How or why?
My parents have always been a big asset to my success, so I'd say they do.
If you could have any animal in the world as a pet, what would it be?
The flightless parrot, the kakapo. It lives for like 70 years, and it looks adorable!
About the Writer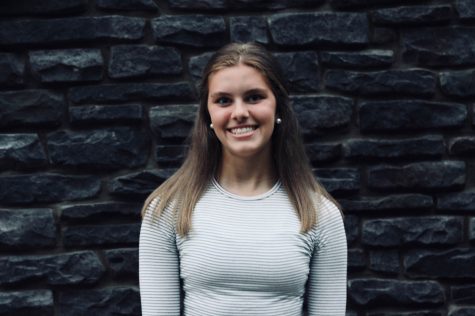 Madison Stashak, Student Writer
My name is Madison Stashak, and I am currently a junior at Greater Nanticoke Area High School. This is my first year writing for The GNA Insider.

I...