Way Back When: 2006
Hang on for a minute...we're trying to find some more stories you might like.

With the 2019 class graduating in June, The GNA Insider looks back to a much simpler time. What was it like when this year's seniors were in kindergarten?
President:
Americans voted in George W. Bush's favor for another term.
Hits of '06:
According to Billboard, the top 10 songs of 2006 are as follows:
Bad Day by Daniel Powter
Temperature by Sean Paul
Promiscuous by Nelly Furtado ft. Timbland
You're Beautiful by James Blunt
Hips Don't Lie by Shakira ft. Wyclef Jean
Unwritten by Natasha Bedingfield
Crazy by Gnarls Barkley
Ridin' by Chamillionaire ft. Krayzie Bone
SexyBack by Justin Timberlake
Check On It by Beyonce ft. Slim Thug
TV Debuts:
Some very popular TV shows made their debut in 2006, including:
America's Got Talent
Dexter
Hannah Montana
Handy Manny
Mickey Mouse Clubhouse
Most Popular Movies of 2006:
According to Horus Music,  the top 10 movies in '06 were:
The Departed
Pan's Labrynth
Apocalypto
The Prestige
Casino Royale
The Devil Wears Prada
300
Pirates of the Caribbean: Dead Man's Chest
Blood Diamond
Cars
Most Popular Toys:
T.M.X. Tickle Me Elmo
Nintendo Wii
Sony PlayStation 3
Butterscotch My Furreal Friends Pony
Monopoly Here and Now
Fisher Price Kid Digital Touch Camera
Super Bowl XL: Pittsburgh Steelers
Stanley Cup: Carolina Hurricanes
2006 FIFA World Cup: Italy
About the Writer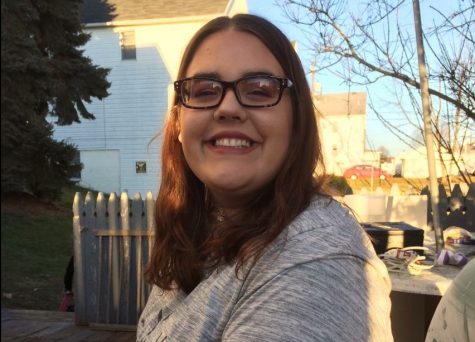 Harley LaRue, Student Writer
My name is Harley LaRue, and I am currently a senior. This is my third year working for The GNA Insider. 

I moved to GNA at the end of the 9th grade...