Anniversary of D-Day landings
Hang on for a minute...we're trying to find some more stories you might like.

On the 6th of June, 1944, Allied forces embarked on the largest naval invasion in human history. The American, British, and Canadian troops participating in Operation Overlord landed on the beaches of Normandy in Northern France and fought to push back the tide of Nazi hegemony in Europe.
The landings which occurred on June 6th, 1944, hence famously known as D-Day, were a turning point in the Second World War and considered by many to be the beginning of the end for Hitler. At that point in the war, Germany was at a stalemate against the Red Army deep in the Soviet Union and supplies and men were stretched thin across the Nazi regime's dominion. D-Day opened a second front in the West and stretched the Nazi supply lines to their limit. By August, all of Northern France was liberated. By May of 1945, just 11 months later, the Red Army brought the fighting to the streets of Berlin and Adolf Hitler committed suicide; the remaining military leadership of Nazi Germany unconditionally surrendered shortly thereafter.
In the Battle of Normandy 425,000 Allied and German troops died, were wounded, or went missing. Over 209,000 of these casualties were of the Allied forces. Many of the German forces who died weren't even German, but Czech or Slavic peoples conscripted into service and forced to fight by the Nazis as Osttruppen or "Eastern Troops" named for their Eastern European origin.
Every year around June 6th, which is this Wednesday, I like to take a moment and make a point to remember those who fell on D-Day and throughout the Second World War. Military and civilian death tolls during this conflict are absolutely staggering and have never been seen before or since. I hope that the reader too can appreciate the shear weight of loss of human life and innocence this war brought upon an entire generation and maybe take a moment themselves for all those who died.
About the Writer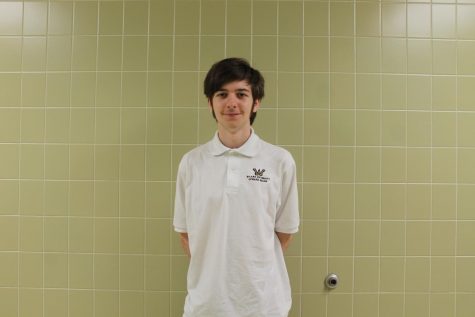 Liam Carcieri, Student Writer
My name is Liam Carcieri. This is my junior year and second year of writing for "The GNA Insider." I am a dual enrollment student and a member of the Upward...